JOSEPH: From Papa to Prison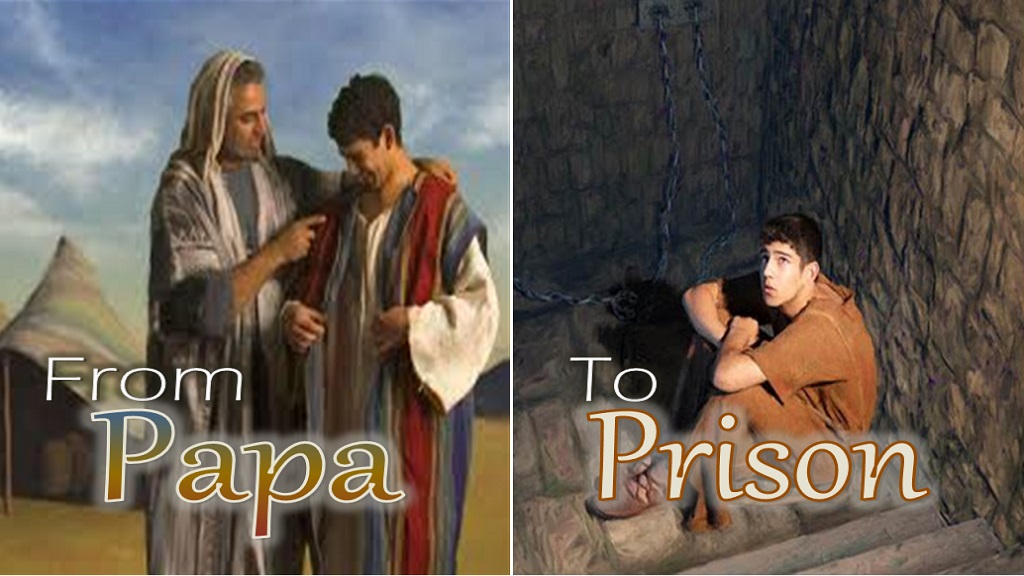 Please begin this Article Series by reading MOSES: From Leading Sheep To Leading People.
Another person who seemingly had everything going for him was Joseph. He was his daddy's favorite, he knew it, and so did his brothers, "Hey you want to see my new coat?" he asked, perhaps without understanding how it would make his brothers feel. Did he have to work like his brothers? Probably not.

So he gets thrown into a pit by his jealous brothers and later sold into slavery. Think about this, his own brothers did this to him. He had to go to a different land and learn a new language and new customs. On top of that he had to work. WORK? Hey I am my father's favorite son he might have thought. This is unfair.

Everyone has experienced at least one act of injustice in their lives. Most have experienced numerous. Life is not always fair. It is not fair to children when parents divorce. Divorce is unfair. The premature death of a loved one is unfair. A soldier's death, rape, sexual abuse at the hands of someone you trusted, even the burglary of your home is unfair. You may be wondering, don't people care? Or perhaps you have wondered where God was? If there is a God. He must be fair, so why is there so much injustice? Because God IS fair and He has created us with the power of choice or free will.

"But I had no choice in my parents' divorce, the rape or the abuse," you might say. No, you did not, but today you can make a choice on whether you will let it continue to affect you for the rest of your life or determine that the traumatic event will only make you stronger. Where God WAS is not as important as where God is NOW. He is there to empower you with His grace to get up and state, "My best years are ahead of me. I will grow from this mess and with God's help, turn it into a message." Your best years are ahead of you! He loves you with an everlasting love.
You have an amazing future!